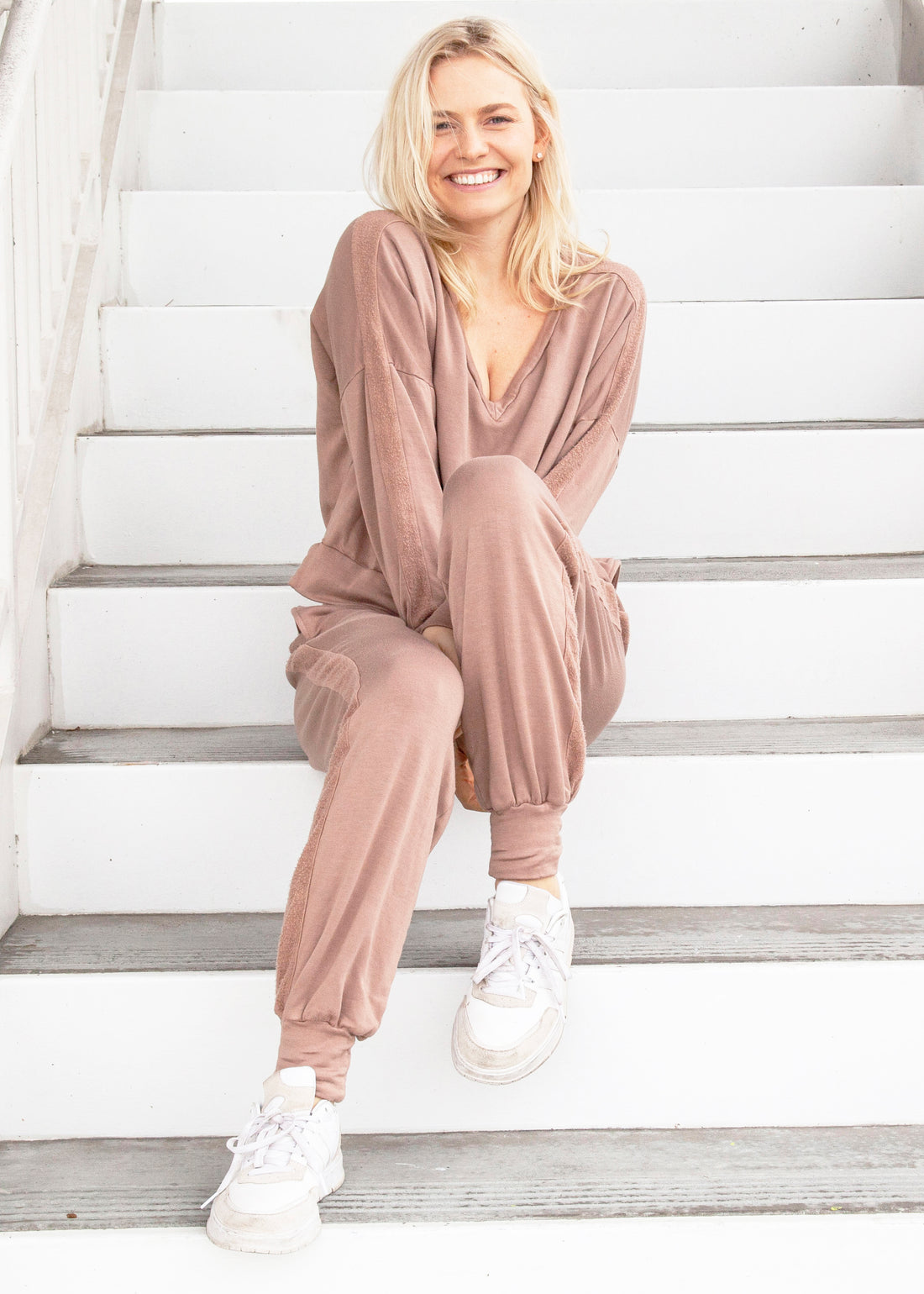 2023 TRACK

EVER FEEL LIKE YOU'RE RUNNING IN CIRCLES, BUT YOU'RE NOT REALLY GETTING ANYWHERE? US TOO. ENTER 2023 TRACK ... THE SWEATSUIT DESIGNED TO MAKE YOU FEEL LIKE YOU JUST WON THE GOLD METAL IN YOUR OWN RACE OF LIFE.

Shop now

FUNCTIONAL BEAUTY

MADE OF OUR SIGNATURE BOTANICAL CASHMERE, AND DYED TO BUTTERY PERFECTION, THE TRACK SET WILL SWADDLE YOU IN COMFORT EVEN ON YOUR MOST UNCOMFORTABLE DAYS.

SIMPLY SUSTAINABLE

WHERE MOST BRANDS GET THEIR SOFTNESS FROM POLYESTER FILLERS, WE GET OURS FROM NATURE. THE TRACK SET IS SOFT AS A LAMB BUT MADE FROM A TREE, SO IT'S CRUELTY FREE AND SKIN-TO-EARTH FRIENDLY.
"I just got my jumpsuit and joggers, and oh wow, they are beyond amazing!!! I am so impressed and enamored, and am already your biggest fan! Eco-friendly, comfy, flattering ... this is everything!"
Emily
"I wanted you to know that your craft is what part of what makes me feel good and confident on a daily basis! You are amazing!"
molly
"Ok seriously, I feel like Mr. Rogers these days in the fact that I switch out of one DINO item into the next every day. I literally live in your clothes!"
molly
"I bought your Track Set and I absolutely love it. My roommate has already been making fun of me for so much outfit repeating. I told her outfit repeating is the best, because it's sustainable!"
nina